WHO WE ARE
Leach is a leader in power distribution
Known for design excellence and commitment to quality and reliability since 1919, our equipment and components are used on thousands of aerospace, defense, rail and high-end industrial applications worldwide in the most mission-critical environments. We set the industry with a reputation as the power distribution experts.
Leach specializes in combining its leading-edge components with unique design and manufacturing capabilities to provide custom AC/DC power distribution assemblies such as primary and secondary power distribution, relay and central warning panels, GFI units, thrust reverser control units, ELCUs and smart contactors, wiring integrated assemblies, windshield anti-ice controllers and weapons release boxes.
Leach has the largest catalog of off-the-shelf commercial relays and contactors ready to meet your needs, with endless customization opportunities. Many products and systems developed by Leach have been driven by a specific customer need.
Our customers' needs are top priority.
WHERE YOU'LL FIND LEACH PRODUCTS
Rotary Wing Aircraft
V-22 Osprey
UH-60 Black Hawk
H-47 Chinook
AH-64 Apache
Bell 525/407/UH-1
Fighter and Military Aircraft
F-16 Falcon
F-22 Raptor
F-15 Eagle
C-130J Super Hercules
A400 Atlas
Rail Transportation
Various commuter and freight rail applications with
Bombardier
Thales
Kinki Sharyo
Kawasaki
Alstom
and others
Satellites
Hubble Telescope
Galileo Probe
Astra Satellites
Commercial Aircraft
Boeing 737
Boeing 777
Boeing 747
Bombardier CRJ
Embraer E-Jets
Weapon Systems
Minuteman III
Trident
Phalanx CIWS
Business Jets
Bombardier Global family
Gulfstream family
HondaJet
Learjet family
Ground Vehicles
M1 Abrams
ICV Stryker
Bradley Fighting Vehicle
Space Vehicles
Perseverance Mars Rover
Curiosity Mars Rover
THE NEW LEACH INTERNATIONAL
Stepping into our next 100 years…
Over the course of a century, the Leach name has become synonymous with "reliability" and "high-quality performance." As we continue to contribute to industries where performance is flight-critical, we are inherently proud of our commitment to quality.
Under new leadership, we are investing in ourselves as a company to provide our customers with exceptional service. Over the next few years, you'll see a transformation at LEACH, from new technology and systems to different policies and internal management systems. This evolution will be gradual and intentional, focusing on creating an environment that yields industry leading performance.
We are coming together as a team to ensure growth, evolution, and innovation.
The first 100 years were about providing the best in power distribution and setting the highest standard in our field.
This is a legacy we are proud to continue.
OUR FACILITIES
Cutting-edge technology is at the core of our industry expertise.
Our diverse and state-of-the-art facilities allow us to stay vertically integrated and control our own supply chain. By keeping multiple levels of production within our own organization, we avoid overdependence on third-party suppliers. This level of vertical integration allows us better control over our development and production programs.
Our facilities are transforming and evolving under Leach's new leadership as we invest in ourselves as a company. In order to provide exceptional service and prioritize our clients, we have already begun a series of upgrades, automations, and updated systems and equipment.
LEARN MORE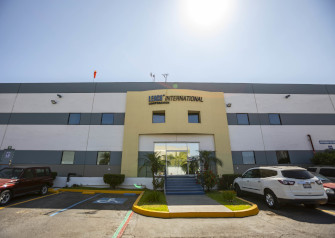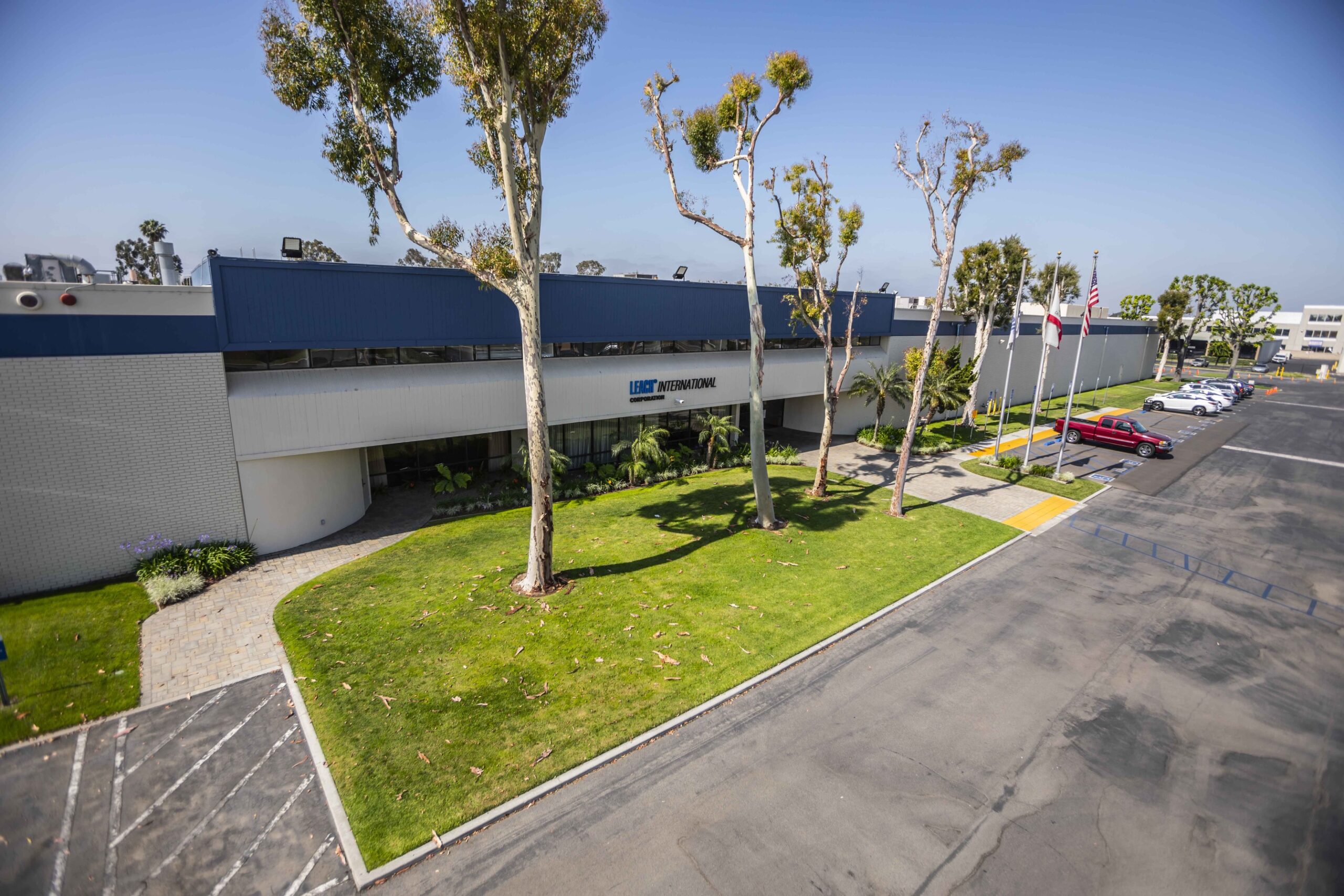 Our extensive catalogue of products offers pre-certified solutions ready for installation, while our team of expert engineers remain available to help you find custom solutions to meet your unique needs.
ENGINEERING SOLUTIONS
Our driven and passionate engineers are committed to excellence.
Leach has a staff of solution-focused engineers on site including electrical, mechanical, and software groups who specialize in matching Leach competencies to customer requirements. The electrical design group, having expertise in analog and digital circuitry, can establish the architecture of a circuit which meets or exceeds weight, reliability and power consumption requirements.
Our Vice President of Engineering has been with us for 36 years as the epicenter of innovation within our company. Along with the others on our engineering leadership team, there is a wealth of experience that, when combined, stretches longer than Leach's 100 years in existence. As a dedicated unit, these leaders are devoted to teaching newer members of the team "the Leach way", leaving our customers often declaring that our engineers a cut above the rest.
These relationships have developed over decades as our senior engineers have accumulated time at LEACH. And now, these same senior experts are training the next generation. We will continue to provide a personal touch and expertise as we look forward to our next 100 years, because that's what makes us who we are. Committed to teach as we lead, we ensure that each member of our team can answer questions, discover solutions, and innovate the next steps into the future of our industry.