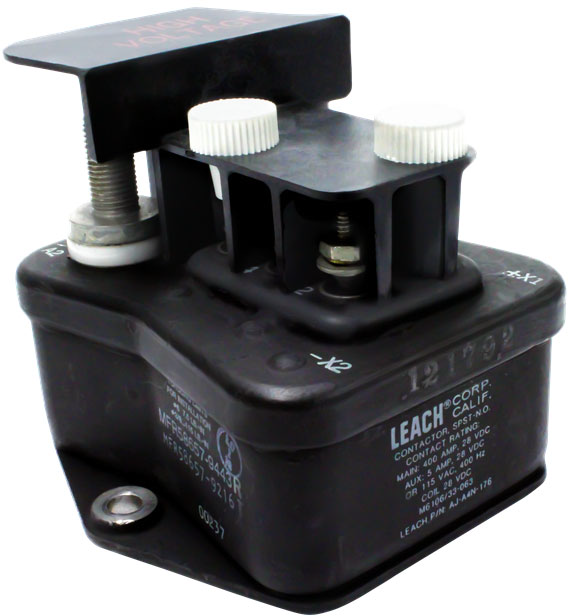 AJ Contactor
Balanced-Force Design hermetically sealed power contactor
Contact arrangement SPST-N.O.
Meets the requirements of MIL-PRF-6106
Qualified to M6106/33
PRINCIPLE TECHNICAL CHARACTERISTICS
Contacts rated at 28 Vdc
Weight 1.75lbs max
Auxiliary contact models available.
CAUTION : The use of any coil voltage less than the rated coil voltage will compromise
the operation of the contactor. Special units for low coil voltage applications are available.
Consult factory.